Feed Your Focus: Don't Allow Your Distractions to Destroy Your Destiny ~ Far too many people allow distractions to destroy their destinies. Feed Your Focus & Starve Your Distractions!
‍
Feed Your Focus: Don't Allow Your Distractions to Destroy Your Destiny
Introduction: The Power of Focus in Achieving Success
In a world filled with constant distractions and competing demands for our attention, mastering the art of focus has become more important than ever. Winning in life requires consistent focus, which is the key to unlocking your true potential and achieving your goals. Distractions can easily derail us from our path, hindering our progress and preventing us from reaching our desired destination. In this article, I will explore the danger of distractions and the impact they can have on our goals. We will also delve into the importance of centering ourselves by knowing our vision and building a compelling vision that demands our attention.
Understanding Distractions and Their Impact on Your Goals
Distractions come in various forms and can manifest in both external and internal ways. External distractions, such as social media, emails, and other people's demands on our time, can easily divert our attention away from what truly matters. Internal distractions, on the other hand, stem from our own thoughts, emotions, and lack of focus. These distractions can be equally detrimental to our progress.
The danger of distractions is their ability to consume our time, energy, and mental resources. When we allow distractions to take hold, we lose valuable time that could have been spent working toward our goals. Distractions can also disrupt our focus and flow, making it difficult to concentrate and be productive. Ultimately, they can prevent us from achieving the success we desire.
The Danger of Distractions: How They Can Hinder Your Progress
Distractions have the power to derail our progress and keep us from reaching our full potential. When we allow ourselves to be constantly pulled in different directions, we lose sight of our goals and become unfocused. We may start projects but never finish them or constantly switch from one task to another without making any significant progress.
One of the main reasons distractions hinder our progress is that they fragment our attention. Instead of devoting our full focus to one task at a time, we find ourselves multitasking and spreading ourselves too thin. This leads to decreased productivity and subpar results. Additionally, distractions can drain our mental and emotional energy, leaving us feeling exhausted and unmotivated.
To overcome the danger of distractions, it is crucial to center ourselves and regain control of our focus. This starts with knowing our vision and understanding what truly matters to us.
Centering Yourself: The Importance of Knowing Your Vision
In order to stay focused amidst distractions, it is essential to have a clear vision of what we want to achieve. Your vision acts as a guiding light, providing clarity and purpose. It is the driving force that propels you forward, even in the face of distractions and challenges.
To center yourself, take the time to reflect on your values, passions, and long-term goals. What is it that truly matters to you? What do you want to accomplish in your life? By understanding your vision, you can align your actions and decisions with what is truly important to you.
Building a Compelling Vision: Making It Big Enough to Demand Your Attention
A compelling vision is one that is big enough to demand your attention and elicit your best efforts. If your vision isn't intimidating to you, it is probably insulting to God. Your vision should stretch you beyond your comfort zone and push you to grow and evolve. It should be inspiring and captivating, igniting a fire within you to pursue it relentlessly.
To build a compelling vision, start by imagining your ideal future. What would your life look like if you were living your dreams? What impact would you have on the world? Dare to dream big and set audacious goals that align with your vision. Remember, your vision should be so compelling that it motivates you to overcome any distractions that come your way.
Transcendent Book Order
$34.95
Buy now
Eliminating Non-Essential Distractions: Getting Rid of What Doesn't Align with Your Vision
Once you have a clear vision and a compelling goal, it is important to eliminate non-essential distractions that don't align with your vision. Take a close look at your daily activities, commitments, and relationships. Are they helping you move closer to your goals, or are they holding you back?
If something is not part of your vision, it's time to eliminate it. This may require making difficult choices and letting go of things that no longer serve you. It could mean decluttering your physical space, simplifying your schedule, or distancing yourself from negative influences. By eliminating non-essential distractions, you create a space for focused action and allow your vision to take center stage.
Going the Distance: The Mindset and Determination Required for Success
In the pursuit of success, it's not about the advantages you have but about the distance you're willing to go. The journey toward your destiny requires a mindset of perseverance, determination, and unwavering focus. It's not enough to simply have a vision; you must be willing to put in the work and go the extra mile.
Prepare yourself mentally for the challenges that may arise along the way. Understand that setbacks and distractions are inevitable, but they should not deter you from your path. Develop a resilient mindset that allows you to bounce back from failures and stay focused on your goals. Remember, it is the distance you are willing to go that will ultimately determine your success.
Tools and Strategies for Maintaining Focus and Eliminating Distractions
Maintaining focus and eliminating distractions requires conscious effort and the use of effective tools and strategies. Here are some techniques that can help you stay on track:
Time blocking: Allocate specific blocks of time for different tasks and activities. This helps you prioritize and stay focused on one task at a time.
Digital detox: Take regular breaks from technology and social media to reduce external distractions and clear your mind.
Mindfulness and meditation: Practice mindfulness and meditation to cultivate a calm and focused state of mind. This can help you stay present and avoid getting caught up in distractions.
Accountability partners: Find someone who can hold you accountable to your goals and vision. Share your progress and challenges with them regularly to stay motivated and focused.
Goal setting and tracking: Set clear goals and track your progress regularly. This keeps you motivated and helps you stay focused on what truly matters.
Additional Reading:
From Procrastination to Productivity: How Self-Discipline Can Change Your Life
Transform Your Life with a Committed Mindset: The Secret to Achieving Positive Change
Conclusion: Embracing Focus as the Key to Unlocking Your Destiny
In conclusion, mastering the art of focus is essential for achieving success and unlocking your true potential. Don't allow your distractions to destroy your destiny. Understand the danger of distractions and their impact on your goals. Center yourself by knowing your vision and building a compelling vision that demands your attention. Eliminate non-essential distractions and prepare to go the distance. Remember, it's not about the advantages you have but about the distance you are willing to go. Embrace focus as the key to unlocking your destiny and register for The Mind Unleashed Online Course to develop the capacity to close strong in everything you do.
Register for The Mind Unleashed Online Course and develop the capacity to close strong in everything you do.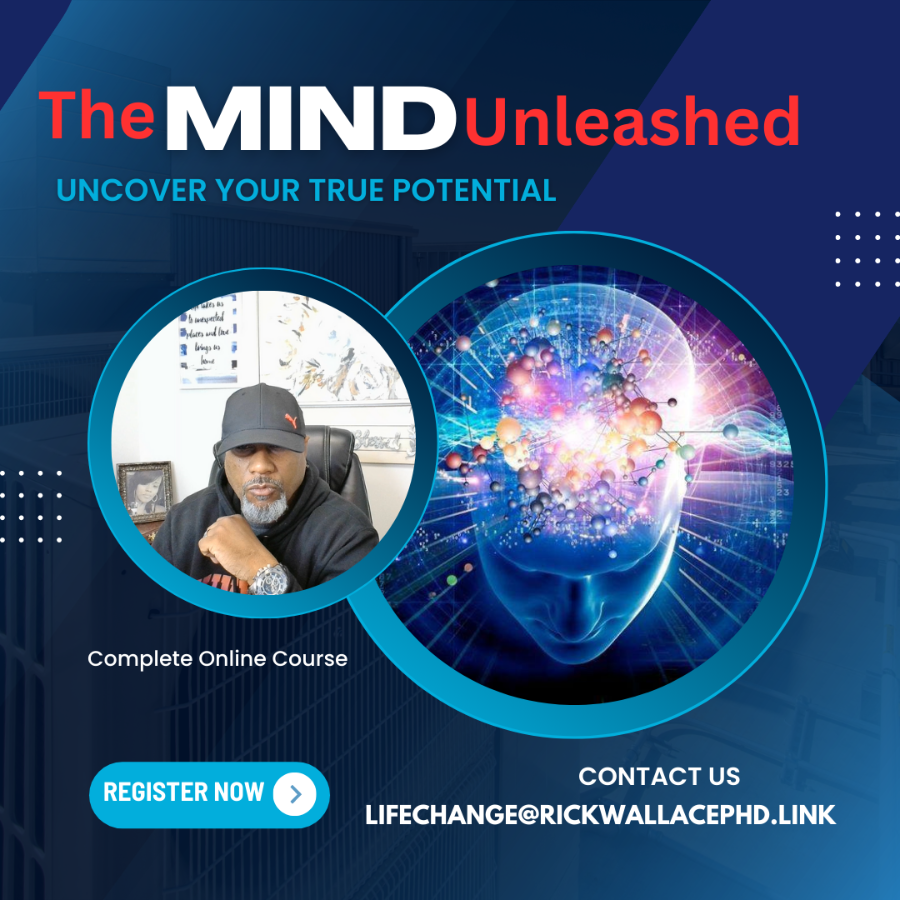 The Mind Unleashed Online Course
$599.00
Buy now